Whilst lockdown and social distancing have meant some significant changes in the way we work now, other things don't change at all – the day list still sets out our jobs for the day, albeit separated more than we used to be to make it as easy as possible to maintain social distancing.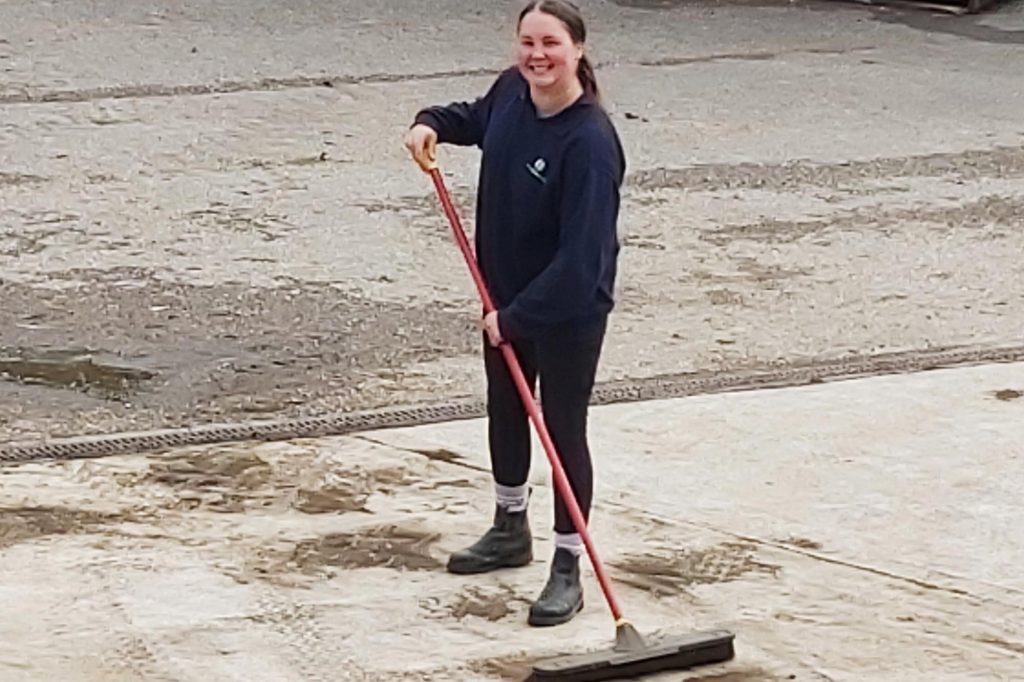 Normal yard jobs still need to be completed, which means plenty of sweeping! We have continued to take in new arrivals from emergency cases so the isolation unit is mucked out every morning, in protective overalls as usual.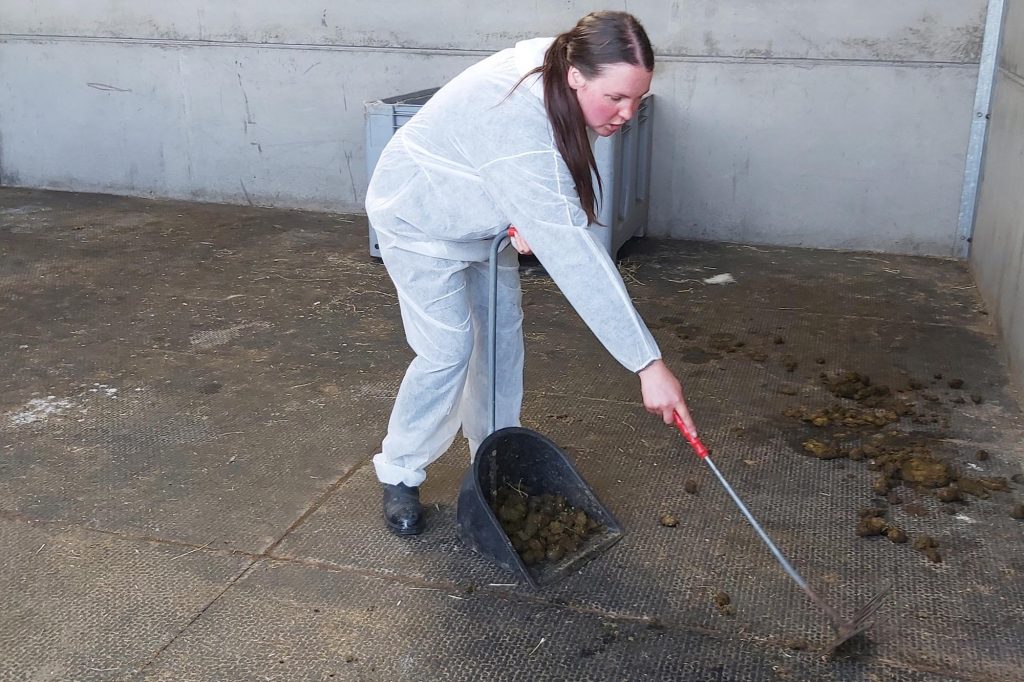 Next on my list is field checks – an important part of the day where we check over all our horses and ponies to make sure they're fit and well and haven't sustained any bumps and scrapes in the field. We always hope we aren't going to find any injuries, but every now and again we'll find something that needs further care and attention, so then we would bring the pony into the yard.

Some of our horses and ponies come onto the yard each day for one-to-one handling, which is especially useful for any who are particularly nervous. The little skewbald mare pictured here is Kiwi – she can get a bit worried about things, which means a routine is particularly beneficial for her. We quite often take the ponies back out to the field in pairs but are careful to keep 2m apart now.
With horses and ponies of all ages and stages on the farm, some of them are on medication – usually those who are still undergoing treatment after coming into our care. Feeds are mixed up and medications added – with buckets carefully labelled to make sure each horse gets the right one!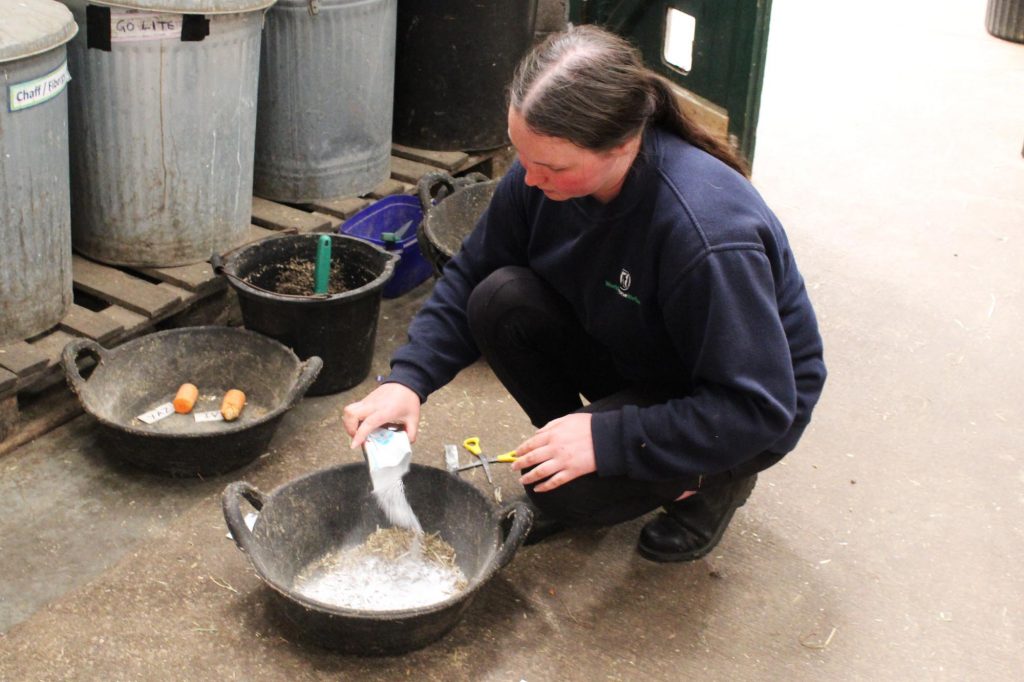 We each have particular horses and ponies in our care – Yasmin is one of mine and with her thick coat she needs lots of grooming. It's amazing how much hair can come off one small pony! Being so cute, she is a real favourite with visitors so I've been making sure she doesn't miss out on getting regular attention – she loves a fuss and a cuddle.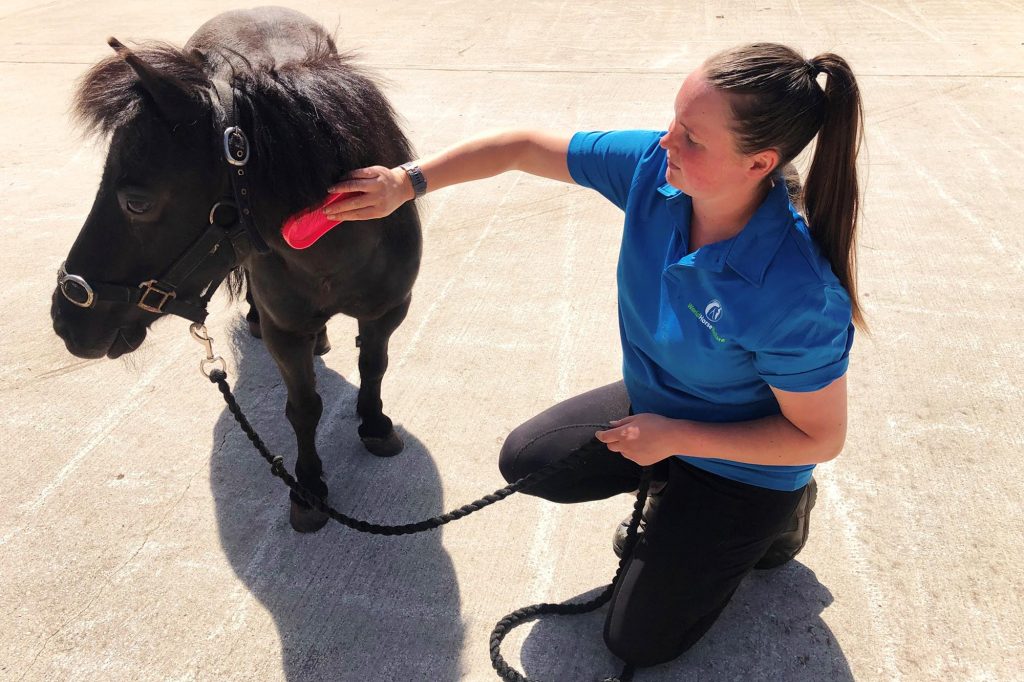 As a groom our days are pretty full on, but my dog Phoebe often comes to work with me and it's lovely to be able to walk her around the farm at break times – plus it gives me a chance to see what the ponies are up to in the fields! It's odd not having any visitors to the farm at the moment, but we are definitely looking forward to welcoming them back as soon as we are able to. The team are also missing the coffee shop cakes (so we've been putting in an order for weekly cake rounds in the meantime) and Yasmin is missing her fan club so she'll be very pleased to see them again!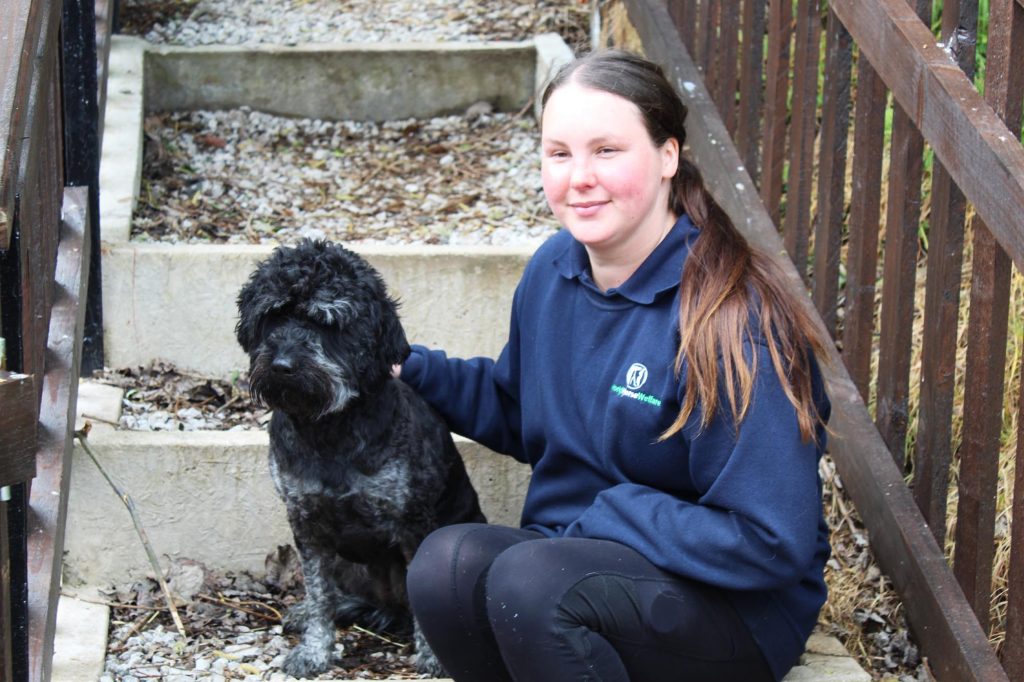 If you don't already follow Penny Farm on Facebook, you can find the farm's Facebook page here to keep up to date with all our latest news.