World Horse Welfare is a charity that works to improve the lives of horses and the horse-human partnership in all of its guises.
FIND OUT MORE
Scroll to
World Horse Welfare is an international charity that has been influencing equine policy in the European Union and internationally for almost 100 years.
Who we help
We can categorise most of the equines we help as:
We also help horses by helping people
Find out more about how we work
How you can help
Our work helping horses in the UK, in the EU and around the world couldn't continue without you. By making a donation, campaigning for us or subscribing to our Newsletter we can keep working to achieve a world where every horse is treated with respect, compassion and understanding.
Our latest reports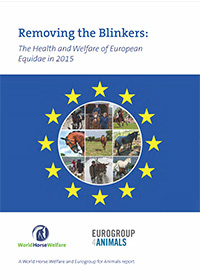 Removing the blinkers
Download the Health and Welfare of European Equidae in 2015 report
Download PDF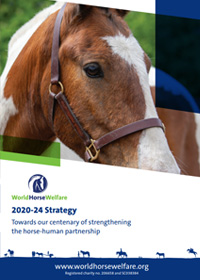 Our strategy 2020-24
Towards our centenary of strengthening the horse-human partnership
Download PDF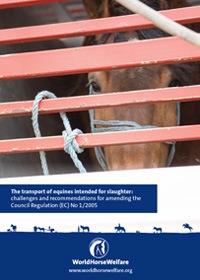 EU report on transport of equines for slaughter
Challenges and recommendations for amending the Council Regulation (EC) No 1/2005
Download PDF
Proud to work with