Our Conference
Find out more and watch our 2022 Conference back on demand.
Find out more and watch our 2022 Conference back on demand.
World Horse Welfare Annual Conference 2022 – 'When does use become abuse?'
Thursday 10th November 9:45-15:00 GMT
Royal Geographical Society London and online
Kindly sponsored by The Sir Peter O'Sullevan Charitable Trust
"We all know abuse when we see it. Or do we? Traditionally the idea that we can 'use but not abuse' a horse felt like a pretty straightforward mantra, but today the distinction has become a source of controversy. Some believe that any use of a horse is – by definition – abuse, while others believe they have high standards of horsemanship when in reality this is far from true. Traditional practices are increasingly being questioned, and public outrage can erupt when someone falls foul of what may seem like an unwritten code of acceptable horse management. So when the line between 'use' and 'abuse' can be stark, subtle or even invisible – how do we ensure we stay on the right side? The day will seek to explore this and many more related questions."

Roly Owers, World Horse Welfare Chief Executive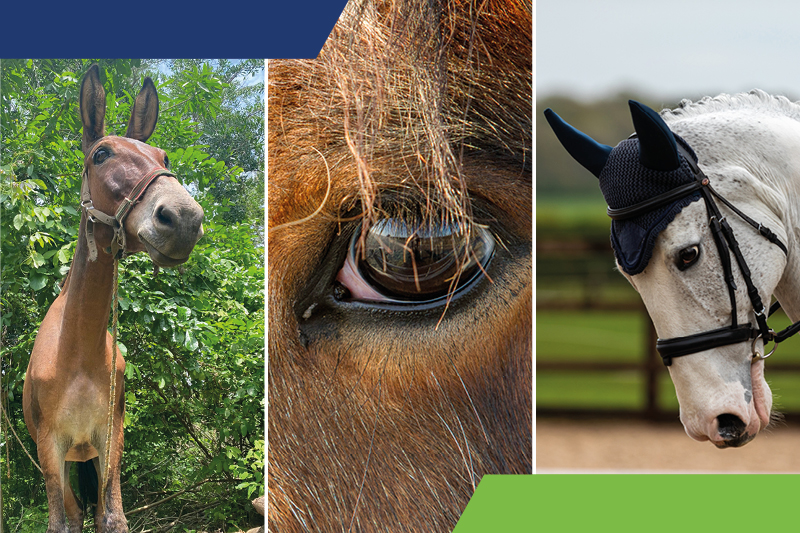 Agenda
Welcome Conference Chair, Dr Neil Hudson MP
Sponsor's Address Nigel Payne, Trustee of The Sir Peter O'Sullevan Charitable Trust
Opening remarks Michael Baines, Chairman
Keynote Roly Owers, World Horse Welfare Chief Executive
The horse in Europe: relevance and responsibilities Mark Wentein, Chair of the European Horse Network
Getting the balance right for working equids Tamara Tadich, Associate Professor, Universidad Austral de Chile
We all need to do better Matt Brown, US five-star Eventer
Morning break (in person) and Charity in Action (virtual)
A matter of opinion Lee Cain, Founder, Charlesbye Strategy
Cat welfare: When does use become abuse? Claire Bessant, Former CEO, International Cat Care
• Chair: Nick Powell, Sports Editor, Sky News
• Dr Sarah Coombs, Vet and World Horse Welfare Trustee
• Dr Amber Batson, Vet
• Professor Christine Middlemiss MRCVS, Chief Veterinary Officer
• Bluebell Brown, Royal Veterinary College
• Lee Mottershead, Senior Writer Racing Post
Closing Address Her Royal Highness The Princess Royal
Summing up Roly Owers
Watch the conference back in full:
Meet our speakers and panelists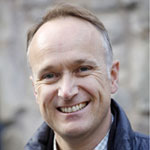 Dr Neil Hudson MP
Dr Neil Hudson MP is a veterinary surgeon who has worked in mixed practice in the UK and Australia. Neil completed a PhD in Grass Sickness and Equine Gastroenterology and a Residency in Equine Internal Medicine at the University of Edinburgh. He holds the RCVS Diploma in Equine Internal Medicine (DEIM), spent periods as Lecturer in Equine Medicine, Director of Undergraduate Admissions and Senior Veterinary Clinical Lecturer at the Dick Vet. Neil is a Fellow of the Royal College of Veterinary Surgeons and a Principal Fellow of the Higher Education Academy. In 2019 Neil was elected as Member of Parliament for Penrith and The Border. He sits on the Commons EFRA Select Committee, is Vice-Chair of the APPG for Animal Welfare and member of the APPG for the Horse. Neil is a member of BEVA and in 2021 was nominated by members as one of the BEVA 60 Faces Initiative. In 2021/22 Neil was a member of the BHA Steering Group on the use of the whip in horse racing. Neil is the only vet in the House of Commons.
---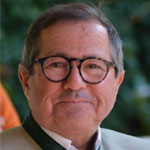 Mark Wentein
Mark is the founder, publisher, and senior editor of HIPPO Revue, Belgium's leading equestrian magazine for more than 35 years. He has also founded Hippo-Service Ltd, a family-run livery stable in Bruges, as well as Hippo-Agri, the first and only officially recognised horse sanctuary in West-Flanders and home for retired carriage horses.
Having been Chair of the European Horse Network since 2015, Mark is also a judge and Technical Delegate (the highest level) in FEI driving. He has commentated and moderated at equestrian events of all levels, including the 1986 Atlanta Olympics. He is the Past-President of the Flemish Equestrian Federation and Belgian Confederation of the Horse.
Mark still enjoys both driving and riding and is very grateful to have been able to make his hobby both his profession and his passion. He is proud to represent the horse in all its roles to the EU equine sector.
---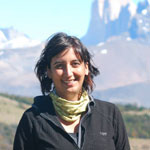 Tamara Tadich
Dr Tamara Tadich Gallo is a veterinarian, who studied veterinary medicine at the Universidad Austral de Chile. After that, she did a Master of Science in Equine Science at the University of Edinburgh and is Doctor in Veterinary Science from the Universidad Austral de Chile. Since 2021 she has been Associate Professor at the Animal Science Institute of the Universidad Austral de Chile, where she coordinates the Animal Welfare Programme which is part of the World Organisation for Animal Health Collaborating Centre for Animal Welfare and Sustainable Livestock Systems.
Tamara's research covers topics related to working equids' welfare, their physiological responses to work, and human-animal interactions.
---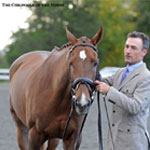 Matt Brown
Matt Brown is a lifelong horseman and student of the sport of three-day eventing. He is a five-star competitor and has represented the U.S. as a member of Nations Cup teams at Aachen (Germany) and Boekelo (the Netherlands). He was an alternate for both the 2015 Pan American Games (Canada) and the 2016 Rio Olympic Games. He and his wife, Cecily Clark, work side by side developing dressage and eventing horses, as well as helping students achieve their goals. They base their business in Kennett Square, Pennsylvania, and spend their winters in Aiken, South Carolina.
---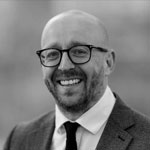 Lee Cain
Lee Cain is the founder of strategic advisory firm Charlesbye.
Prior to launching his own consultancy, Lee was the Director of Communications at No10 Downing Street for Prime Minister Boris Johnson. A respected political strategist, he has been a key advisor in multiple campaign victories including the 2019 General Election, 2019 Conservative leadership election and the 2016 EU Referendum.
---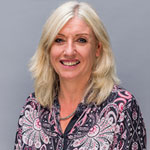 Claire Bessant
Claire Bessant has recently retired from being Chief Executive of International Cat Care where, over her 28 years, the charity developed evidence-based, pragmatic, cat friendly solutions to a wide range of issues, taking into account human behaviour change, understanding of cats themselves, the position of cats within the human environment, the issues which affect cat welfare, and insight into the relationship people have with cats.
Claire's early working years for the British Veterinary Association in its publishing department laid the foundation for the development of the charity's veterinary division, the International Society of Feline Medicine, and publishing of the Journal of Feline Medicine and Surgery, leading to a growing international membership of vets interested in cats and accreditation of Cat Friendly Clinics. Claire has always enjoyed collaborative working, such as is required to tackle problems associated with unowned cats – to understand the global issues and develop of a range of pragmatic solutions which can be used in individual situations.
---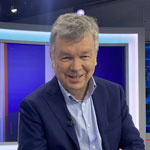 Nick Powell
Nick Powell is a double Royal Television Society (RTS) award winner. Nick is a Sky Sports News presenter and the Sky News Sports Editor. He joined Sky from Yorkshire Television in 1996.
With his Grand National coverage spanning two decades, Nick has an eye for racing but enjoys most sports. He studied Russian and German at Bradford University before completing a journalism post-grad at Cardiff.
---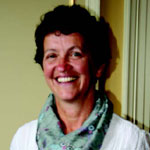 Dr Sarah Coombs
Sarah Coombs is an equine vet and works at Dorset Equine, based in Dorchester. She also works as an FEI Endurance and Eventing Vet and was formerly a Team Vet for the British Endurance team. Sarah earned a degree in Animal Science from Nottingham University before graduating from the Royal Veterinary College and is a member of various veterinary bodies. Sarah is currently a Trustee for World Horse Welfare.
---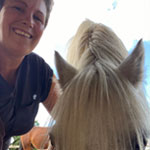 Dr Amber Batson
Amber Batson graduated from the Royal Veterinary College in 1999 and has worked in clinical veterinary practice ever since. Initially in mixed practice, Amber soon moved into predominantly equine work working with a wide range of equines from leisure horses, to polo ponies, to race horses.
Many of the medical cases she saw seemed to have a behavioural "flavour" so in 2002 she began studying the way the environment impacts on health and disease, an area of medicine known as psychoneuroimmunology. From there she spent a number of years studying behavior and welfare in equines and also canines and felines, so that in 2007 she set up her own business Understand Animals. The goal was to link emerging science with a practical application to help animal care providers improve the health and well being of the animals they cared for and lived with.
Alongside work in veterinary practice, Amber has also provided behaviour and welfare education for a wide number of equine and canine international organisations including working on research projects. She also offers private behaviour consultations for horses, dogs and cats.
Today, Amber blends her family life with continuing to provide animal behaviour education all over the world, along with working as a legal expert witness in animal welfare cases and working medically and behaviourally in clinical practice.
---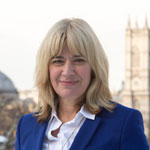 Professor Christine Middlemiss
Christine Middlemiss is the UK's Chief Veterinary Officer. She was appointed on 1 March 2018 having been working as the CVO in New South Wales, Australia, since July 2016 where she led major improvements to biosecurity across many farming sectors. This work included implementation of new outcome focused, risk-based biosecurity legislation; online animal certification processes; improving evidence and risk-based disease control approaches.
Prior to moving to Australia, Christine led Defra's Animal Traceability and Public Health policy team, and also previously surveillance including detection and response to new and emerging diseases such as Schmallenberg and Porcine Epidemic Diarrhoea. She is an experienced veterinarian. Before joining the UK government services in 2008, Christine worked in private practice with specific interest in research, meat processing and livestock genetics for a number of years in Scotland and the north of England prior to joining the Animal Health Agency (now part of Animal and Plant Health Agency) as a Divisional Veterinary Manager in Scotland.
Christine comes from a farming family in the Borders of Scotland, with a background in beef cattle and sheep.
In August 2019, Christine was appointed the role of Visiting Professor of Practice at Harper Adams University.
---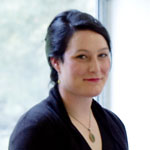 Bluebell Brown
Blue is a PhD student at the RVC, working on the World Horse Welfare funded project 'Optimising function and uptake of an ethical framework tool for decision-making across equestrian disciplines'. This work follows on from the ethical framework research completed during her Master of Research degree at the RVC in 2021. In 2019, Blue received her 1st class BSc (Hons) degree in Equine Science from Hartpury University, where she focused on equine behaviour, welfare and ethics, exercise physiology, and breeding. She also has an academic background in Social Science, and during her time as a research assistant has contributed to statutory and non-statutory agency research. Blue received the title of University College Cork Scholar of Social Sciences in 2011.
As an equestrian, Blue has been riding from the age of seven, and has worked with broodmares, foals, youngstock, and as a yard manager. She is a DEFRA approved AI Technician and co-founded Hartpury Breeding Society during her degree. Blue's discipline is show-jumping, where she has competed up to 1.30m.
---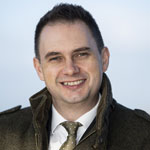 Lee Mottershead
Lee Mottershead is the Racing Post's senior writer and the current racing writer of the year, an award he has won on three occasions. Lee's work involves covering the sport's biggest races, interviewing leading figures, writing hard-hitting columns, breaking stories and producing special investigative pieces. He is the author of three books, sits on racing industry committees, appears regularly on various broadcast platforms and has reported on racing from Britain, Ireland, France, Germany, Australia, America, Japan, Hong Kong and India. Lee also once rode for Paul Nicholls in a charity race at Cheltenham, where it was obvious he should thereafter stick to writing.
Sponsors and supporters
We would like to thank our headline sponsor, The Sir Peter O'Sullevan Charitable Trust, and our supporters, the Horseracing Betting Levy Board and Equine Register.
---